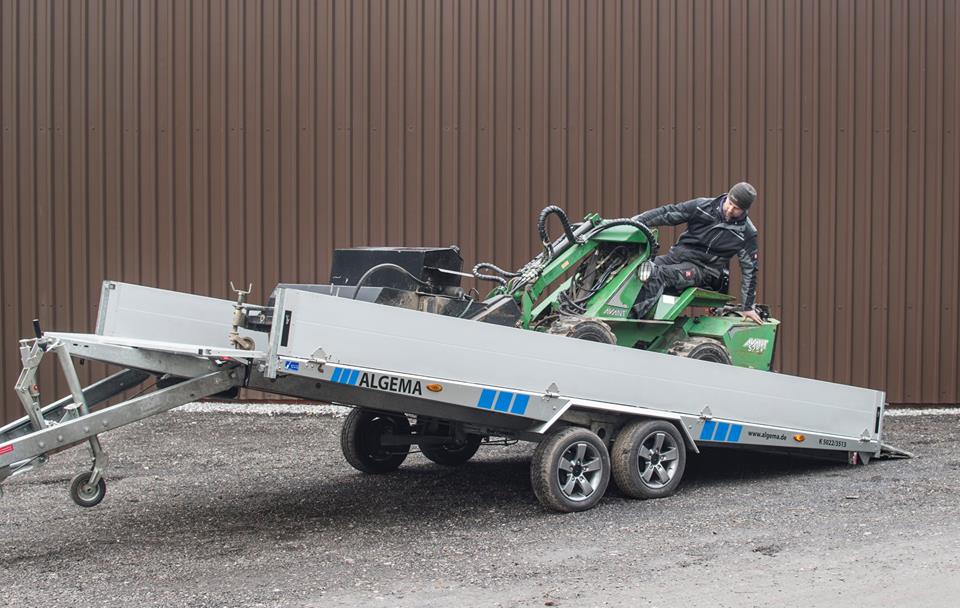 This trailer with tipping chassis features 35cm high
aluminium side walls made of high quality hollow sections.
The sides can be folded down or removed if necessary. The
floor consists of highly abrasive solid 21mm thick plywood.
The aluminium tailgate serves as a ramp for the loading of
small plant.
The MULTI-TRANS also benefits from a galvanised steel
frame, steady brakes, a low centre of gravity and a lift axle.
High tarpaulins and box bodies are also available.
Payloads range from approx. 1920kg to 2665kg depending
on model chosen.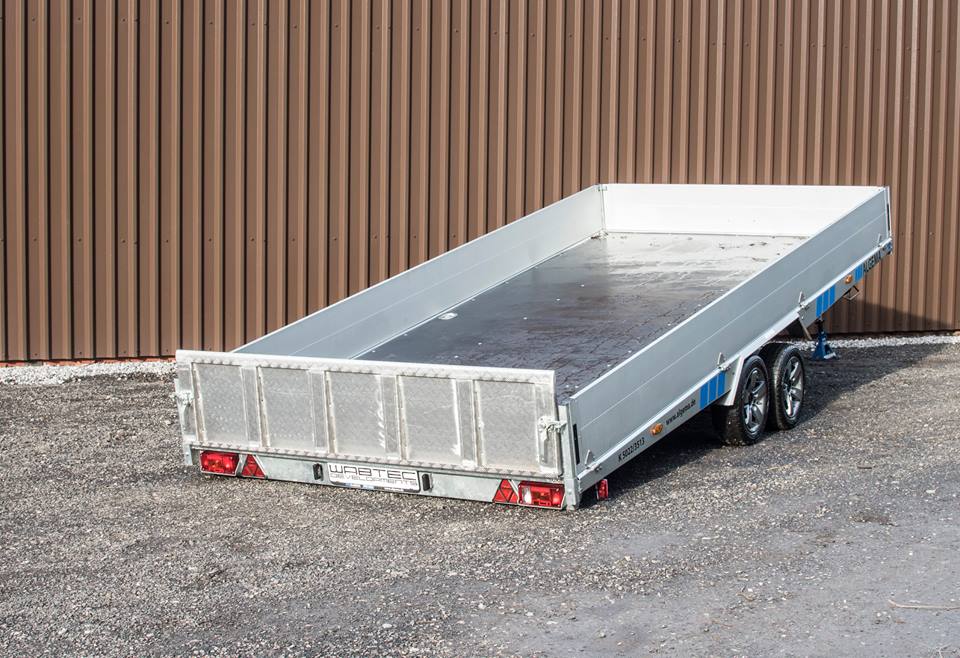 MULTI-TRANS     Total Weight     Nett Weight   Payload     Load Area    Tyres                Rim     Loading Height
K4120/2710               2700               720                     1980        4.10 x 2.04 195/55 R10C    ALU           0,54
K4620/2710              2700               755                      1945        4.60 x 2.04 195/55 R10C    ALU           0,54
K5022/2710              2700               780                     1920        5.00 x 2.20 195/55 R10C    ALU            0,54
K4120/3010              3000               740                     2260       4.10 x 2.04 195/55 R10C    ALU             0,54
K4620/3010             3000               760                     2240        4.60 x 2.04 195/55 R10C   ALU             0,54
K5020/3010             3000               780                     2220        5.00 x 2.20 195/55 R10C   ALU             0,54
K4620/3513             3500                835                     2665        4.60 x 2.04 195/55 R13C   ALU              0,65
K5022/3513             3500                875                     2625         5.00 x 2.20 195/55 R13C  ALU              0,65