Eder GmbH:
Professional vehicle transport by ALGEMA and FIT-ZEL under a single roof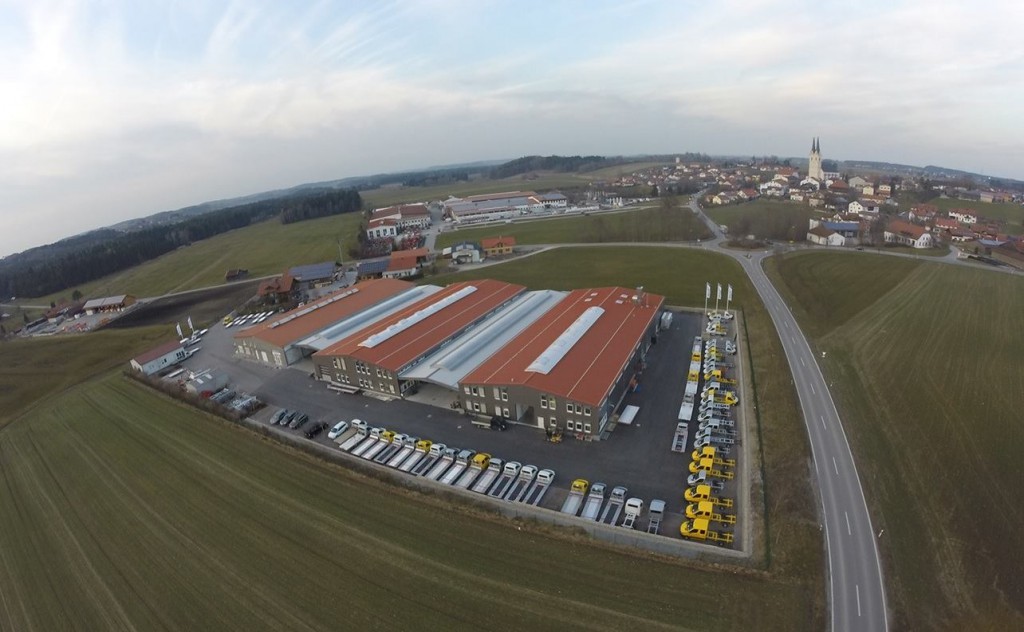 EDER GmbH has constructed trailers and vehicles for the transport of cars for nearly 30 years. ALGEMA and FIT-ZEL are our brands.
The development of our vehicle transporters and trailers is based on the possibilities that technology offers us. We produce vehicle transporters and trailers for the transport of cars: delivery of vehicles, brakedown service or transport of veteran cars, we have the right vehicle for your needs.
Several hundred vehicles and trailers leave the construction workshops in Tuntenhausen near Rosenheim and in Marchtrenk in Austria.
We set new standards in terms of payload, utilisation comfort, road performance and representative design. The availability of  uur vehicles and trailers is high and the operating cost stay always at the same low level. That is the reason why they can be used for many years.
We are working closely with famous produces like Mercedes Benz, Ford, Opel, Renault or VW and we offer solutions that are adapted to the needs of our customers. Well-known producers of the automobile industy and its sales organisations as well as international brakedown services, many vehicle transport companies and recovery companies are our customers.
We are a industrial member of the VBA (association for recovery and towing companies) and we always support the organized towing service industry with our kow-how.
The ISO certificate «quality management according to ISO 9001:2008» proves that the EDER GmbH offers products with best quality.

Product History:
At the end of the 70s, the company ALGEMA had the visionary idea to develop a trailer with a tilting chassis, to have a minimum drive up angle for car transport.
This idea evolved in to a stand alone vehicle with a tilting chassis specifically for car transport.
These unique products (AT Trailer and Blitzlader Vehicle) came in serial production in 1984 and are being produced and continuously developed to this day!
In 2009 a major competitor company FIT-ZEL was integrated in ALGEMA. FIT-ZEL started manufacturing car transporter trailers in 1976,
These were produced in aluminium from 1992 which is what they are very well known for throughout Europe.
FIT-ZEL also evolved ideas to build a car transporter vehicle and the Speeder was born!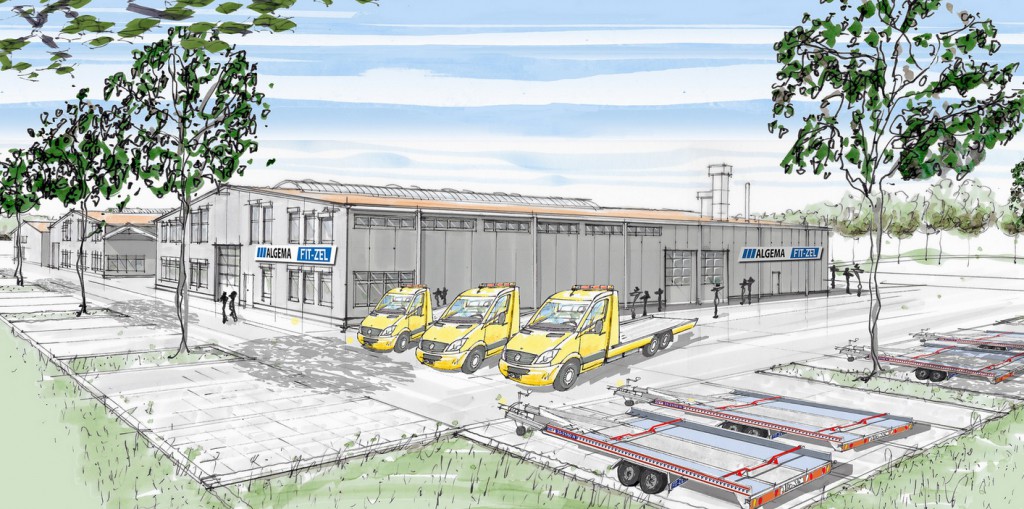 Car Transport Trailers
 Eder produces 2 types of car transport trailer: steel trailer with a tilting chassis, The AT and an aluminium trailer with tilting floor, The Euro-Trans.
The AT trailer which is produced under the Algema Brand, has a steel frame and a tilting chassis, which makes it possible to load and unload cars without using loose ramps.
This makes the trailer very easy to use, especially when the additional hydraulic tilting is fitted!
The Euro-Trans trailer, which is  produced under the FIT-ZEL Brand, is mainly constructed from aluminium,it has a fixed chassis and a tilting aluminium bed.
This gives the trailer an un-rivaled strong, reduced tare weight advantage over traditional steel constructed trailers.
The unquie Aluminum construction stands out which makes the product an excellent marketing tool for the companies and using the trailer.
Car Transporter Vehicles
Also vehicles are produced under the two brands: The Speeder is produced as FIT-ZEL and The Blitzlader as Algema.
The Speeder utilises a low-line-aluminium chassis to a VW Transporter to create a 4.7t vehicle gross weight with a payload of up to 2.5t.
The Speeder has a tilting bed with aluminium ramps, because of the extremely low tare weight, it is also possible to register The Speeder as a 3.5t vehicle, so you can drive on a class B licence.
When a bigger payload is required, the Blitzlader is the right choice. Algema adapts a 3.5t N1-vehicle with an extra axle to a 5.9t N2-vehicle with a payload of up to 3.1t.
The tilting chassis of the Blitzlader has a drive-up angle of only 8.5°.
Covered Solutions
With the premium quality of the FIT-ZEL and Algema products, many users of the products transport high value vehicles. This can be vintage cars, race cars and prestige vehicles. These cars deserve the best protection on the road and therefore all products (apart from the AT) can be manufactured with tarpaulins or hard covers with numerous variations of doors, flaps, sliding curtains, winches and other accessories to suit your requirements.
Great Britain
In previous years, Eder GmbH has already exported some products into Great Britain.
In 2015 Wabtec Developments in New Mills, High Peak became our first Factory Approved Sales and Service Agent.
This makes it easy for UK customers to view our products, get a local support and get help with new vehicle registration.